If you're having trouble reading this email, you can see it on our website.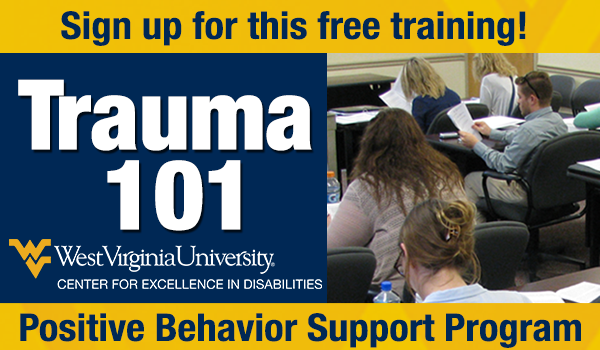 New Date Added!
Due to high demand, a new date for this training has been added.
Come join us for Trauma 101. Trauma 101 explores the effects of trauma, different types of trauma, and how to provide trauma-informed care.
After attending you will be able to:
Identify sources of potential trauma and complex trauma for individuals served by child serving systems.
Recognize the impact of trauma on emotional and behavioral functioning.
Describe principles of trauma-informed systems.
List ways to provide trauma-informed care.
Training Dates:
November 16, 2017
October 19, 2017 (Training Full)
Location: Braxton County DHHR
3708 Sutton Ln
Sutton, WV 26601
Time: 10:30 AM - 3:30 PM
3.5 social work CEUs are available.
For Questions
E-mail: PBS@hsc.wvu.edu
Phone Number: 855-558-4296
Website: pbs.cedwvu.org
The PBS Project is funded through a grant with the WV Bureau for Behavioral Health and Health Facilities.